EVENTS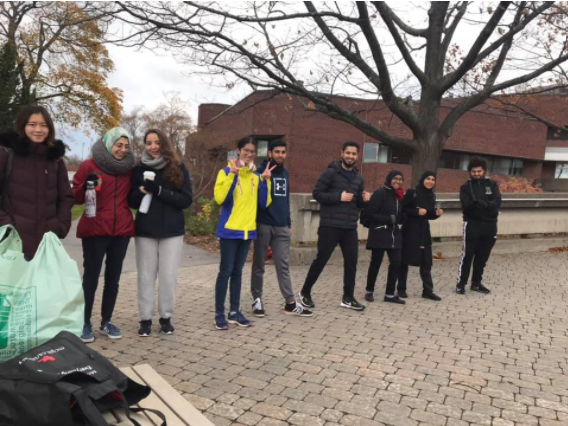 Walk for the Voiceless
November 3rd, 2019
Our organization held a 5km walk in support of orphan children all over the world. The event was held in Montreal, in the heart of the beautiful McGill Macdonald Campus. The event included a 5km walk, lunch, and a games bonding activity!
With the help of all of the participants and donors, we were able to reach over $4,500 in funds to donate to the NGO SOS Children's Villages Canada.
We were fortunate to be able to speak directly to a SOS Children's Villages ambassador who gave the participants great insight into the scope of their contribution.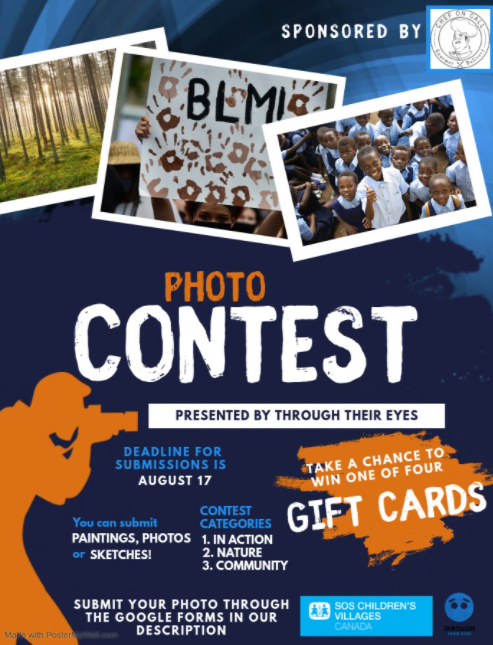 Photo Contest
August 14th-28th, 2020
Harry Potter, Spiderman, Malcolm X, Marilyn Monroe, JK Tolkien, and Steve jobs. Guess what they all had in common? Dress up to pay respects and look awesome! While dressing up is optional, a prize will be given to the best costume of the night! Tasty treats and drinks will be on sale!
From August 14 to August 28, 2020, TTE hosted a photo contest where participants sent one photo/drawing to up to 3 categories: Nature, In action, and Community. The winners of each category had their photo/drawing posted on our Facebook page and received a Chef on Call gift card!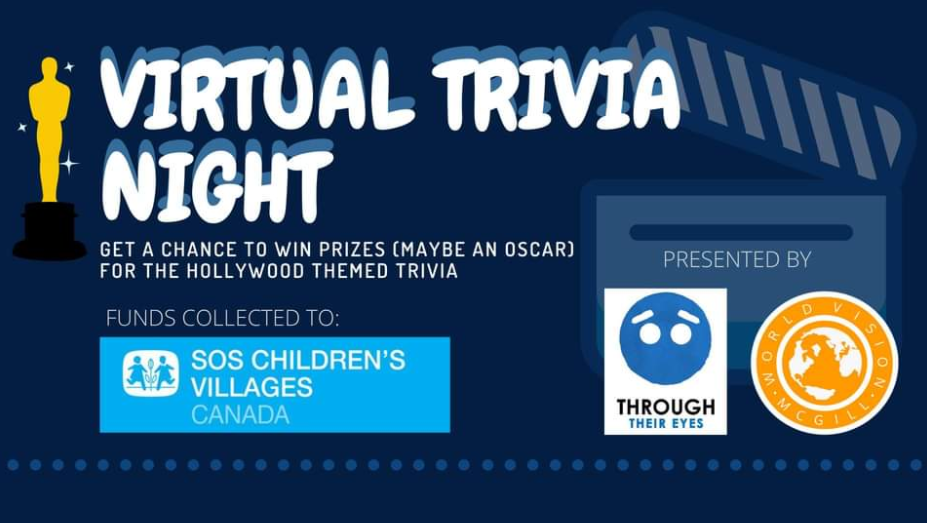 Hollywood Trivia Night
October 24th, 2020
On Oct. 24 2020, TTE collaborated with McGill Students of World Vision to host a hollywood-themed trivia night
Ticket prices were $2 and participants had the option to donate as well to a GoFundMe
The winner won a $20 voucher to Chef on Call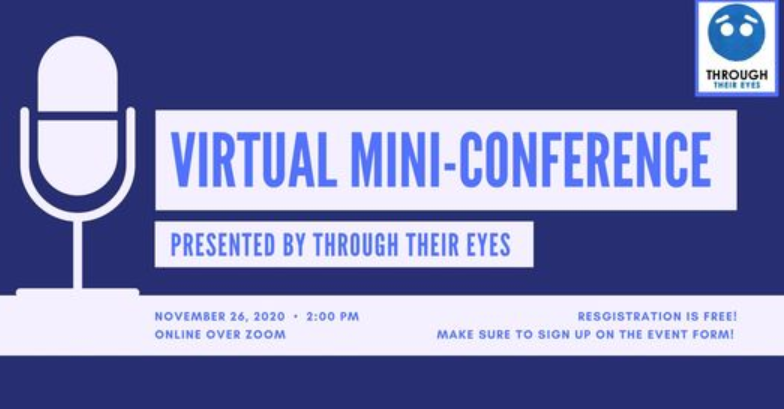 Virtual Mini Conference
November 26th, 2020
On November 26, 2020, TTE hosted a mini-conference on the foundations of well-being. 2 McGill professors were invited to speak. Professor Ghosh presented insights on the topic of education and basic literacy in marginalized populations. Professor Balan presented his insights on access to information and communication, personal freedom, and anti-corruption policies. Mariam, president of TTE, also spoke about TTE's role and mission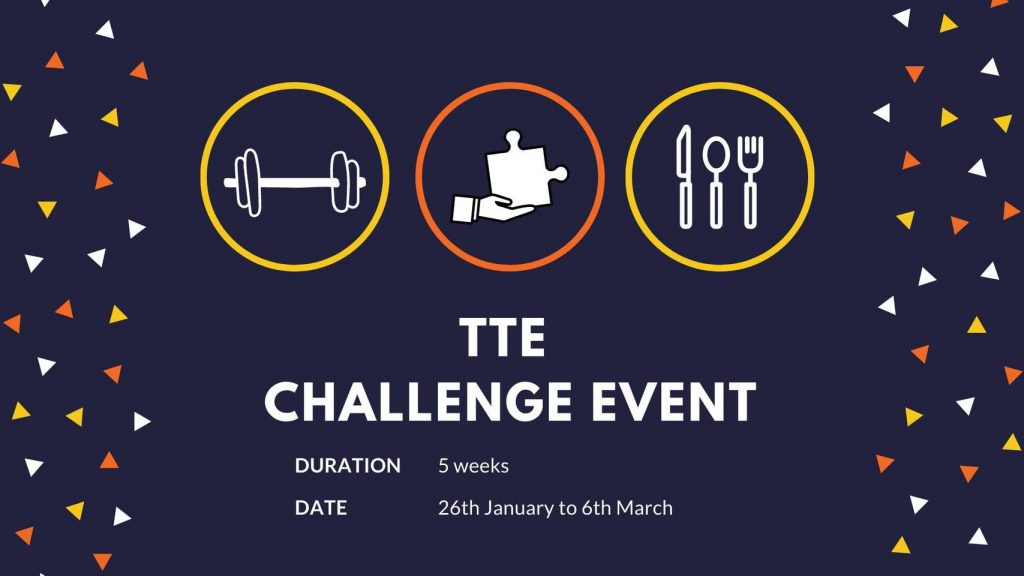 TTE Challenge Event: Dare to Care
January 26 – March 6, 2021
TTE hosted a Pledge Challenge event where TTE executives would complete various dares after each donation milestone was reached!
We raised just over $350 and we can't wait to bring back this wonderful event in the coming years!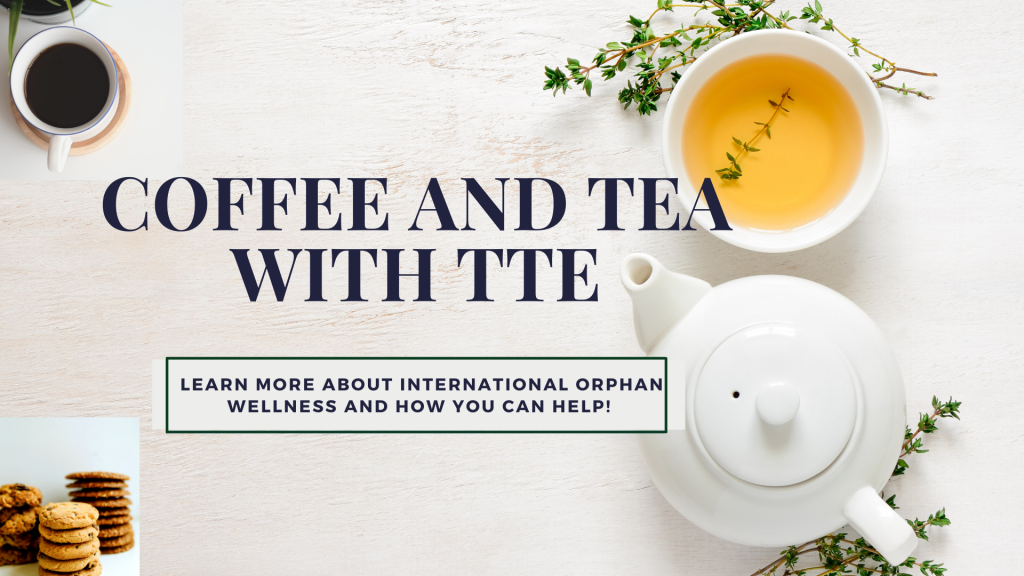 Coffee and Tea with TTE
Fall 2021
During Coffee and Tea with TTE, the TTE executives lead discussions about international orphan wellness. Over snacks and Tea (of course), we interacted with members of the McGill community and shared with them who TTE is, how they can get involved, and what initiatives we had planned for the year. The goal was to foster a community of people passionate about helping orphans worldwide!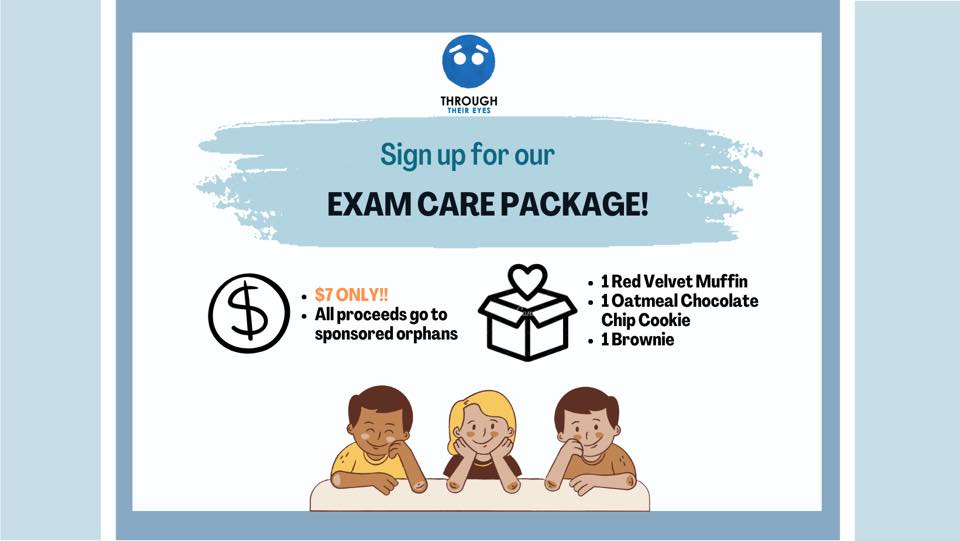 TTE's Exam Care Package
November 6- Novermber 28, 2022
The Exam Care Package event helped McGill students destress by enjoying homemade treats courtesy of the wonderful TTE executives. Custom TTE boxes were made and distributed at the end of November! The goal was to introduce the McGill community to our club and let them know that we will be having our major fundraising event of the year in January!